"There's something really sophomoric about this music."
—Dave Hurwitz,
classicstoday.com
Redshift Music presented a concert event in 2013 inspired by the Postal Pieces of James Tenney and others.
The entire score, musical concept or set of instructions for the piece has to fit on a postcard.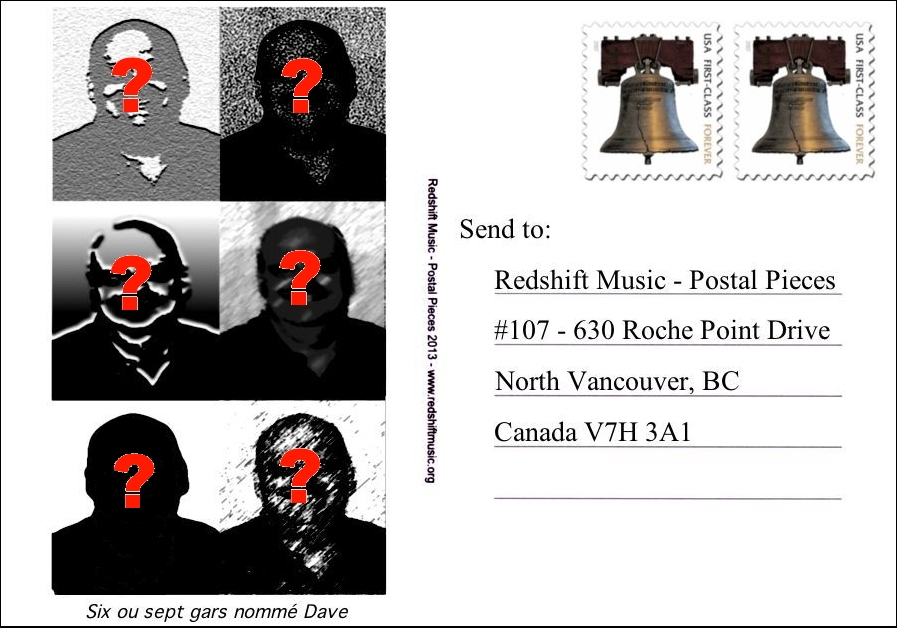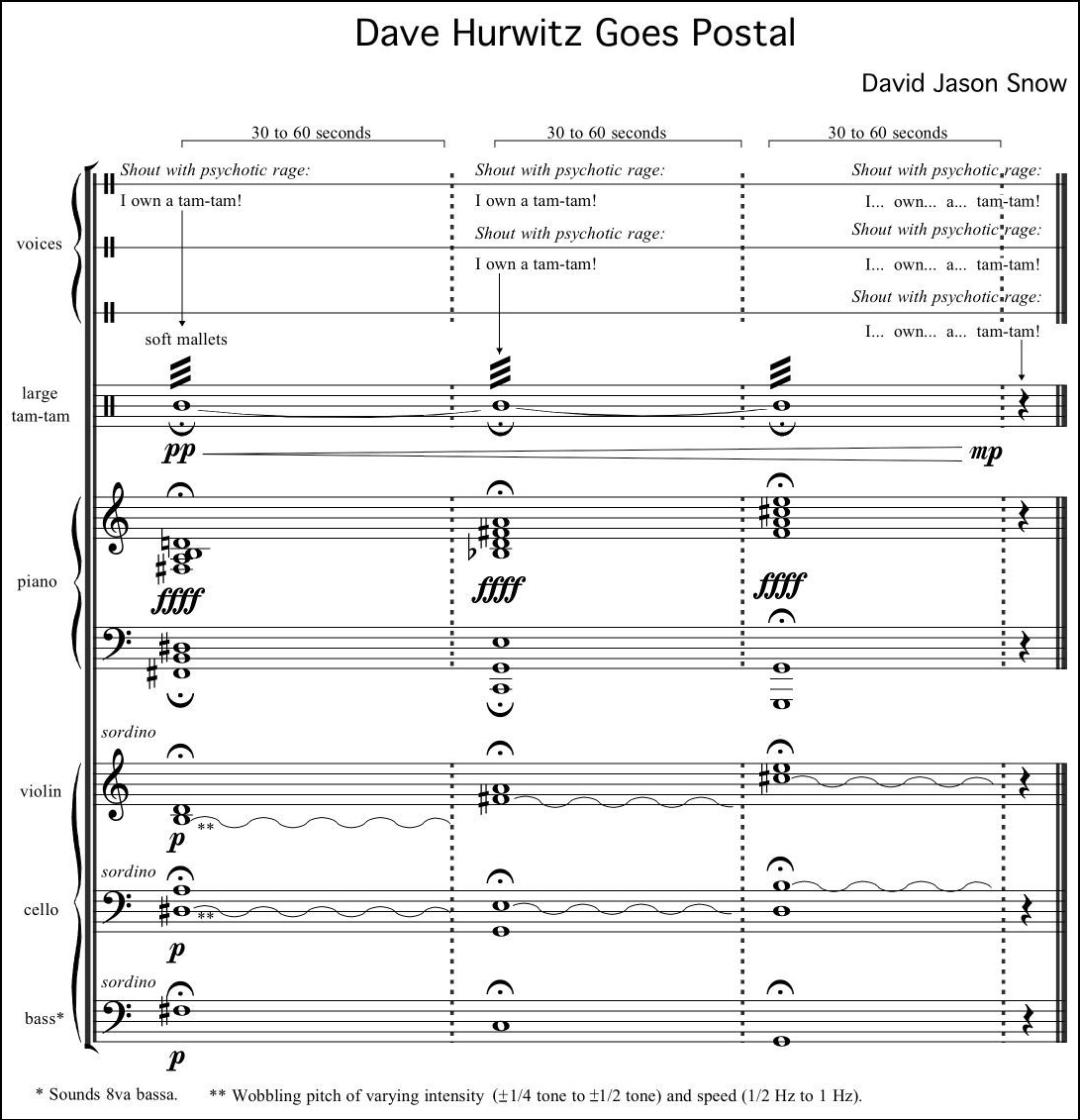 "I own a tam-tam."
—Dave Hurwitz