Le Tombeau de M. Satie
Prélude non mesuré*
David Bohn via The Composer's Site, March 30, 2017:
In January 2017, I was given a clavichord my mother's cousin, Daniel Blitz, built in the 1960s from a kit purchased from Zuckermann Harpischords. Daniel passed away on March 1st of 2017, seven weeks short of his 94th birthday. In his honor, I am posting a call for solo clavichord pieces. Given the retiring nature of the clavichord, a public performance is not planned. Rather, the pieces will be recorded and made available on Youtube... The works should consist of a maximum of 100 notes.
David Bohn via email, November 29, 2017:
Dear David Jason Snow,
Thank you for submitting your composition "Le Tombeau de M. Satie" to the Daniel Blitz Clavichord Project. I am pleased to inform you that your composition has been selected for inclusion in this project. Recordings will take place in January and February [2018], and the recordings will be posted in small groups in March and April.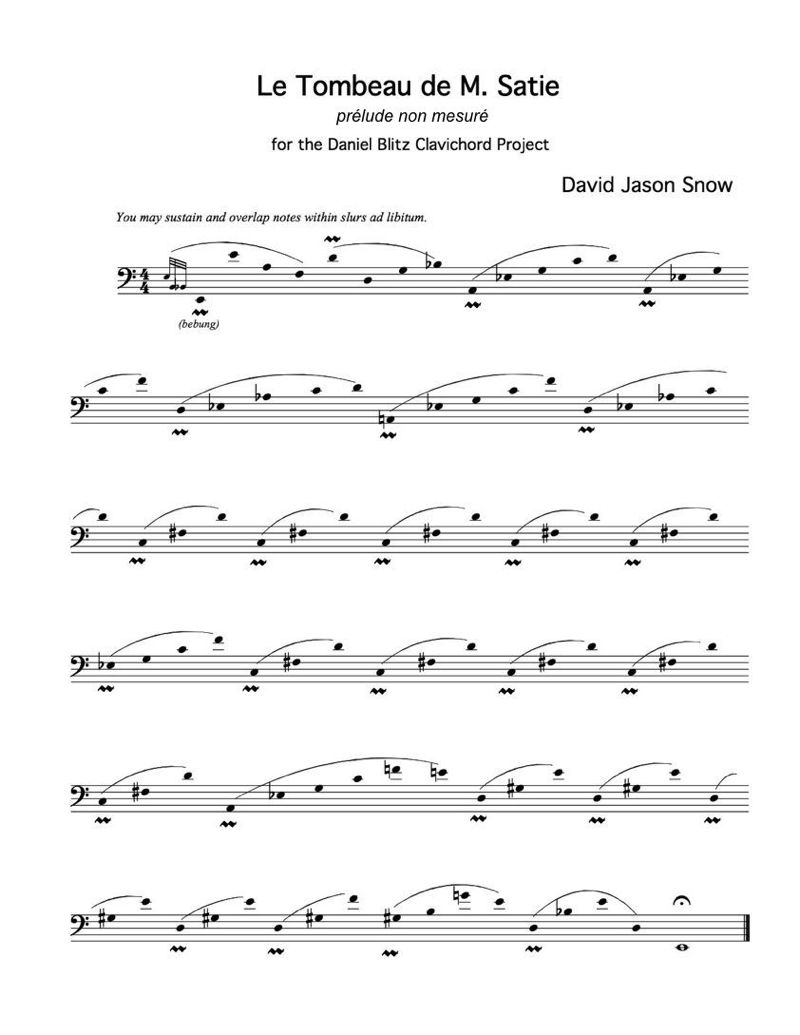 *Prélude non mesuré: a term usually reserved for a body of 17th-century harpsichord preludes that are written without orthodox indications of rhythm and metre.