ASTRAL BAGGAGE
Hymns, Anthems, Chants, Rants, and Sundry Morsels of Raw NewAge
A FREE DOWNLOADABLE ALBUM
I dedicate this album to my precious Lord, Guru, Master, Savior, and Primo Piatto del Pasto, The Flying Spaghetti Monster.
I am going on a journey.
Would you like to come along?
We'll dance the Astral Love Dance
and sing a Cosmic Song.
We'll ride pure rays of sunlight,
sail crystal rivers blue.
I'll chant the Love-Bliss Mantra
and reincarnate as you.
We'll triumph over time and space,
see mystic visions rare
of Future, Past and Present.
Come join me if you dare.
Yes, I'm going on a journey.
Won't you come along with me?
Just pack your Astral Baggage
and don't forget to pee.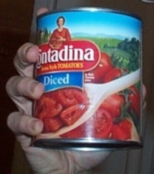 Recordings in mp3 format. Tracks in alphabetical order (this album was made for shuffle mode):
 

 
Astral baggage by David Jason Snow is licensed under a Creative Commons Attribution-NonCommercial-NoDerivs 3.0 Unported License.